UNIVERSITY OF BUSINESS ENGINEERING AND MANAGEMENT IN BANJA LUKA
STED 2024
XIII INTERNATIONAL CONFERENCE ON SOCIAL AND TECHNOLOGICAL DEVELOPMENT
TREBINJE, LEOTAR HOTEL, 06th-09th JUNE 2024
PIM University Banja Luka is pleased to invite you to XIII International Conference on Social and Technological Development (STED 2024). The conference will be held in Leotar Hotel, Trebinje, Bosnia and Herzegovina, June 06-09th, 2024.
Themes of Conference:
Engineering, Technology and Materials,
Computer Sciences,
Ecology, Energy Efficiency and Green Energy,
Economics and Management,
Law Sciences,
Psychology,
Education, Medical Sciences.
Deadlines:
submission of abstracts is May 01st, 2024
submission of full papers is July 15th, 2024
Participation fees for STED 2024 100€ includes:
up to two papers,
certificates for all authors
conference materials and program,
conference dinner,
coffee and excursion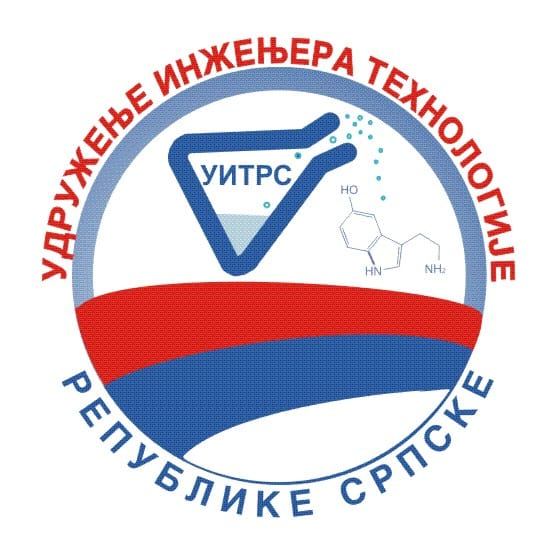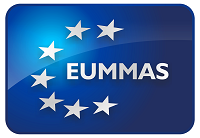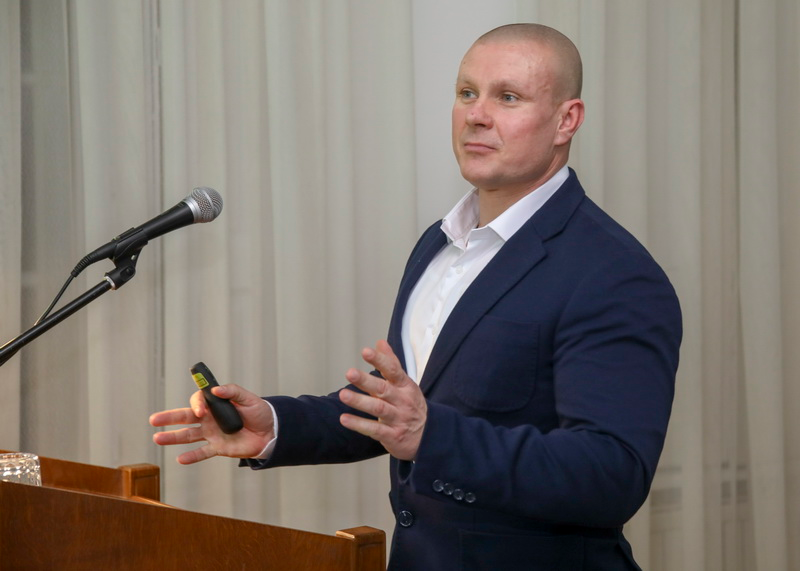 PhD Milan Vraneš
Full professor, University of Novi Sad, PMF Novi Sad, Serbia
Chair of Analytical Chemistry at the Department of Chemistry, Biochemistry and Environmental Protection.
Plenary lecture topic of STED 2023:
Application of third generation ionic liquids in pharmacy: from solvents to active components.
Milan B. Vraneš is a full professor at the Department of Analytical Chemistry at the Department of Chemistry, Biochemistry, and Environmental Protection of the University of Novi Sad. His scientific work deals with the synthesis, characterization, and application of ionic liquids, the investigation of the physico-chemical and solvation properties of new biologically active substances in the form of ionic liquids, and studying sports supplements, nutrients, green chemistry, and analytical chemistry. He is the co-author of 163 scientific papers on the SCI list, 115 presentations at international and national meetings, and four book chapters.
Dr. Vrane's scientific papers have been cited 1800 times, his overall competence index is 1160, and his H-index is 21. He is the co-author of one European patent in the field of functional foods.
He is a participant in the international IUPAC project and the COST action NECTAR working group, the manager of three projects, and a participant in many national and international projects as well as bilateral cooperation projects. He is a reviewer for 60 top international scientific journals. He is a member of the scientific board of several international scientific conferences and is the local coordinator for the mobility of students and scientific workers within the CEEPUS international network.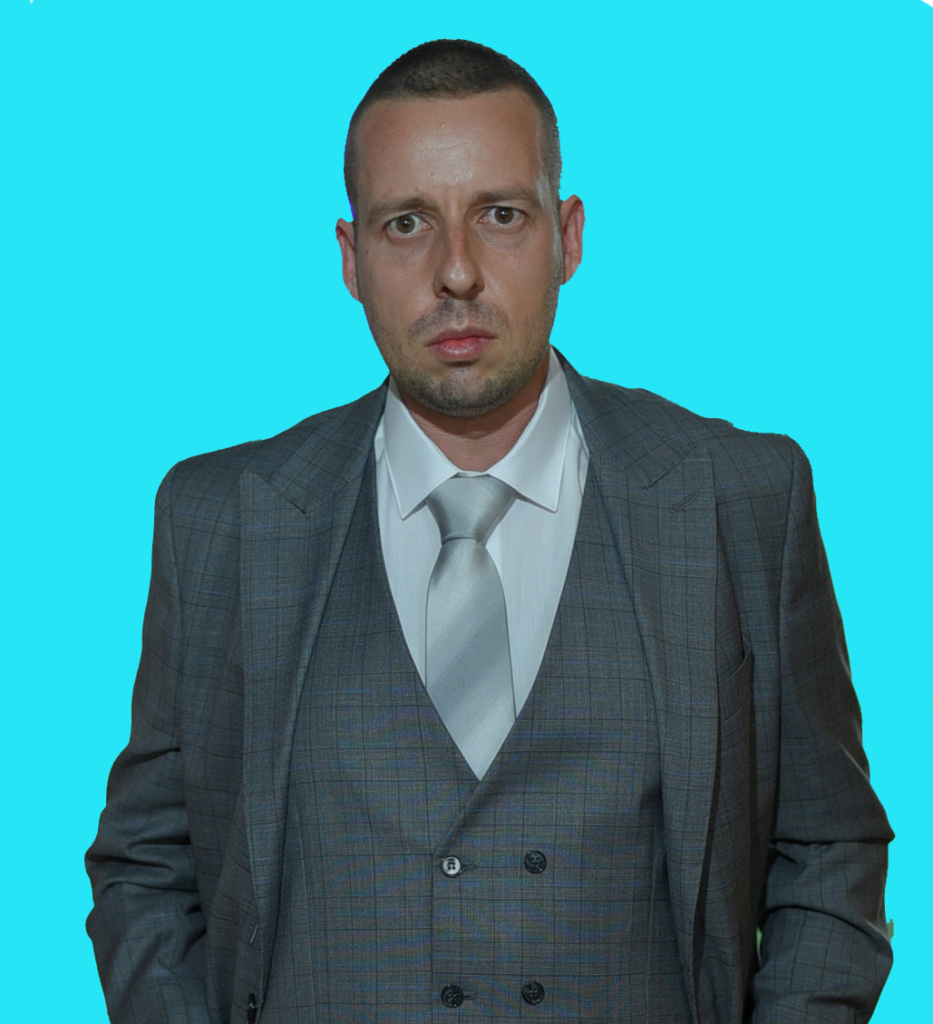 PhD Ivica Vujčić
Research Associate, Head of the Dosimetry Laboratory Quality Management Representative
Vinca Institute of Nuclear Sciences Laboratory for Radiation Chemistry and Physics.
Plenary lecture topic of STED 2023:
Radiation processing of modern polymeric materials and the perspective of industrial and commercial applications
Dr. Ivica Vujcic was born in Belgrade, Serbia, on November 26, 1980. He graduated in 2011 from the Faculty of Technology and Metallurgy, University of Belgrade. In 2019, he defended the doctoral thesis at the same faculty. His research focuses on the synthesis and characterization of luminescent materials and nanomaterials, radiation effects in materials, radiation processing and dosimetry.
Employed at the Vinca Institute of Nuclear Sciences as a Head of dosimetry and a Quality management representative in the Department of Radiation Physics and Chemistry.
Chief Scientific Investigator under International Atomic Energy Agency (IAEA) Coordinated Research Project "CRP F-22072 Development of Radiation-Grafted Membranes for Cleaner and Sustainable Energy", 2019-2022.
Chief Scientific Investigator under International Atomic Energy Agency (IAEA) Coordinated Research Project "CRP F-23036 Recycling of Polymer Waste for Structural and Non-Structural Materials by using Ionizing Radiation", 2022-2025.
PANEL SPEAKERS
Topic: Nutrition and healthy life – need, lifestyle or trend?
PhD Božana Odžaković, moderator
Associate professor at the Faculty of Technology, University of Banja Luka, Food Technology and Industrial Biotechnology study program, Banja Luka, BiH
Božana Odžaković obtained her PhD degree in the field of Food Engineering at the Faculty of Technology, University of Novi Sad. She completed a one-year specialist distance learning course "Food Technology and Food Safety" and did research at Portuguese Catholic University School of Biotechnology.
She is the author of the university book "Nutrition and nutritive quality of food" and fifty-eight scientific/professional papers published in reference journals and proceedings. She is the co-author of chapters in the books: Selected Topics on Food Science and Technology and Advances in Applications of Industrial Biomaterials. She has held lectures at Faculty of Nutrition and Dietetics, Hellenic Mediterranean University, Creta, Greece and Polytechnic Institute of Beja, Portugal.
Merlinda Đešević
Health food manufacturer, Podgorica, Montenegro
Merlinda Đešević is engaged in research on how to prepare healthy meals for people with health problems, starting with diabetes, high blood pressure, insulin resistance, cancer, through reactions to gluten, milk and dairy products.
For years, she has been researching the ingredients of plant-based food and how to prepare meals from whole foods. She has practical experience in restaurants and hotels as well as in her own kitchen preparing healthy meals for her family.
She is the founder of the company "Monty Chveese" d.o.o. from Podgorica, which is engaged in the production of plant-based cheeses, bakery products without gluten, additives, yeast and artificial additives.
She believes that the production of a healthy program is necessary primarily for people who have health problems, as well as for people who, due to their personal beliefs, do not want to consume foods of animal origin.
Nemanja Milović
Fitness personality of the year, Novi Sad, Serbia
Professional sports coach and educator. As a conditioning coach, he worked with top athletes such as: Darko Miličić (NBA player), Dušan Domović Bulut (the best player in the world in 3×3 basketball), Bojan Veličković (the first Serbian MMA fighter in the UFC organization) and others. He also worked as a fitness coach of the senior Belarusian tennis team.
Nemanja is a certified nutritionist and TRX instructor.
Lecturer on courses for personal and operational trainers level III organized by the Faculty of Sports and Physical Education and the Association for Recreation and Fitness of Vojvodina.
Dr Bojan Stojnić
A common sense nutritionist, Zagreb, Croatia
Born in Rijeka in 1989, he received his master's degree at the Faculty of Food and Biotechnology of the University of Zagreb. He received his doctorate in the field of Nutrigenomics and Personalized Nutrition at the University of the Balearic Islands in Spain.
Served as president of the Croatian Association of Nutritionists, the first association of nutritionists in Croatia, with which he shares the goals of promoting nutritionism and protecting the nutritionist profession. President of the organizing committee of the International Congress of Nutritionists in 2015.
Founder and owner of the largest Croatian nutrition counseling center nutricionizam.hr. Through expert articles, free nutrition analysis, individualized services and education, he tries to demystify nutrition, simplify nutritional advice and direct the focus to truly important nutritional factors.
Instructions for application and submission of abstracts
Instructions for payment of the registration fees for STED 2023
From the country
Bank accounts
ATOS BANK a.d. Banja Luka: 567-162-11003136-31
UniCredit Bank a.d. Banja Luka: 551-500-11296940-32
Nova Bank a.d. Banja Luka: 555-100-00491311-47
From abroad
Instructions for the preparation and submission of final papers
CONTACT
Contact person: PhD Dejan Kojić, assoc. prof. Tel: +387 66 253-217 | E-mail: kojic.d@hotmail.com